Manhole Cover Coasters: New Orleans-The Big Easy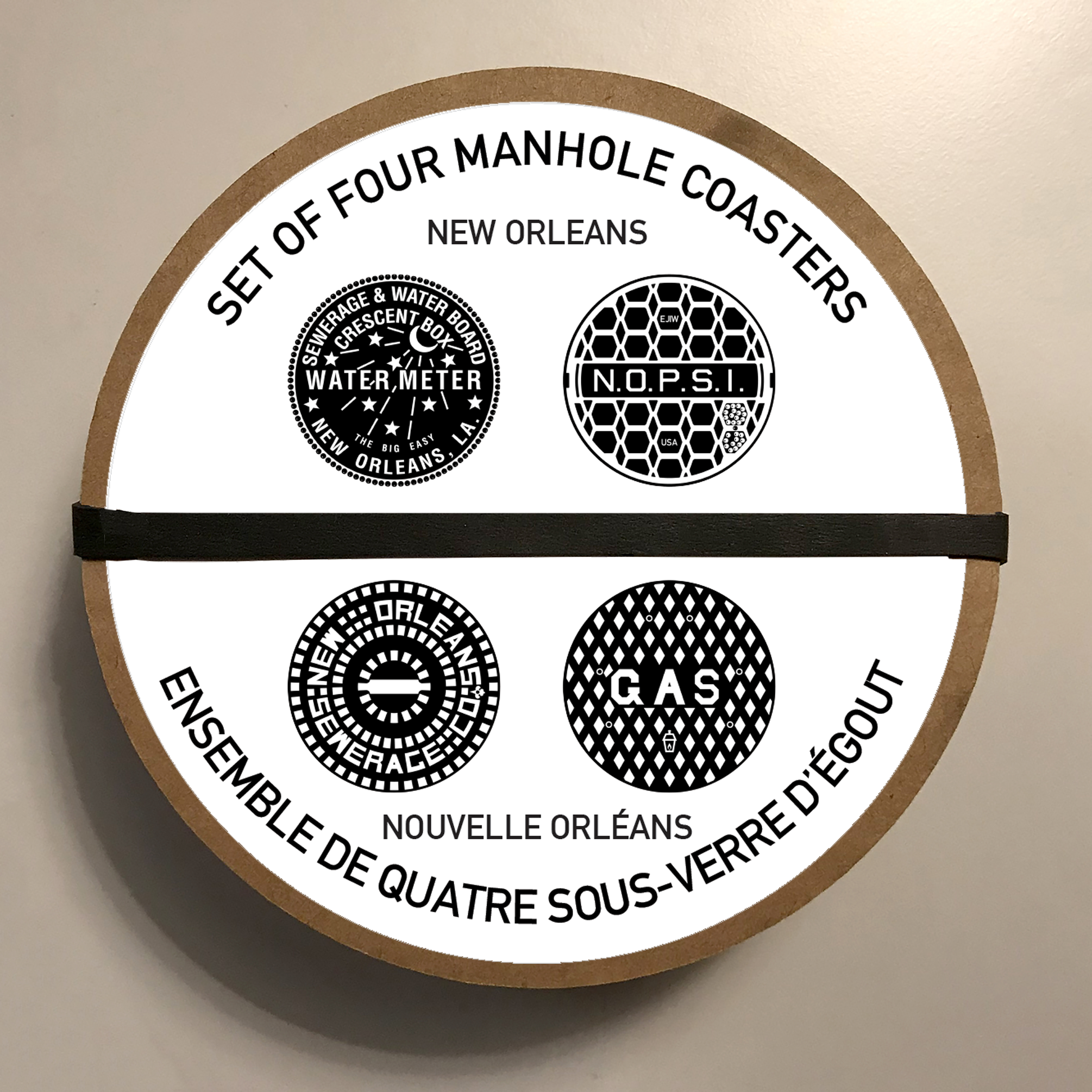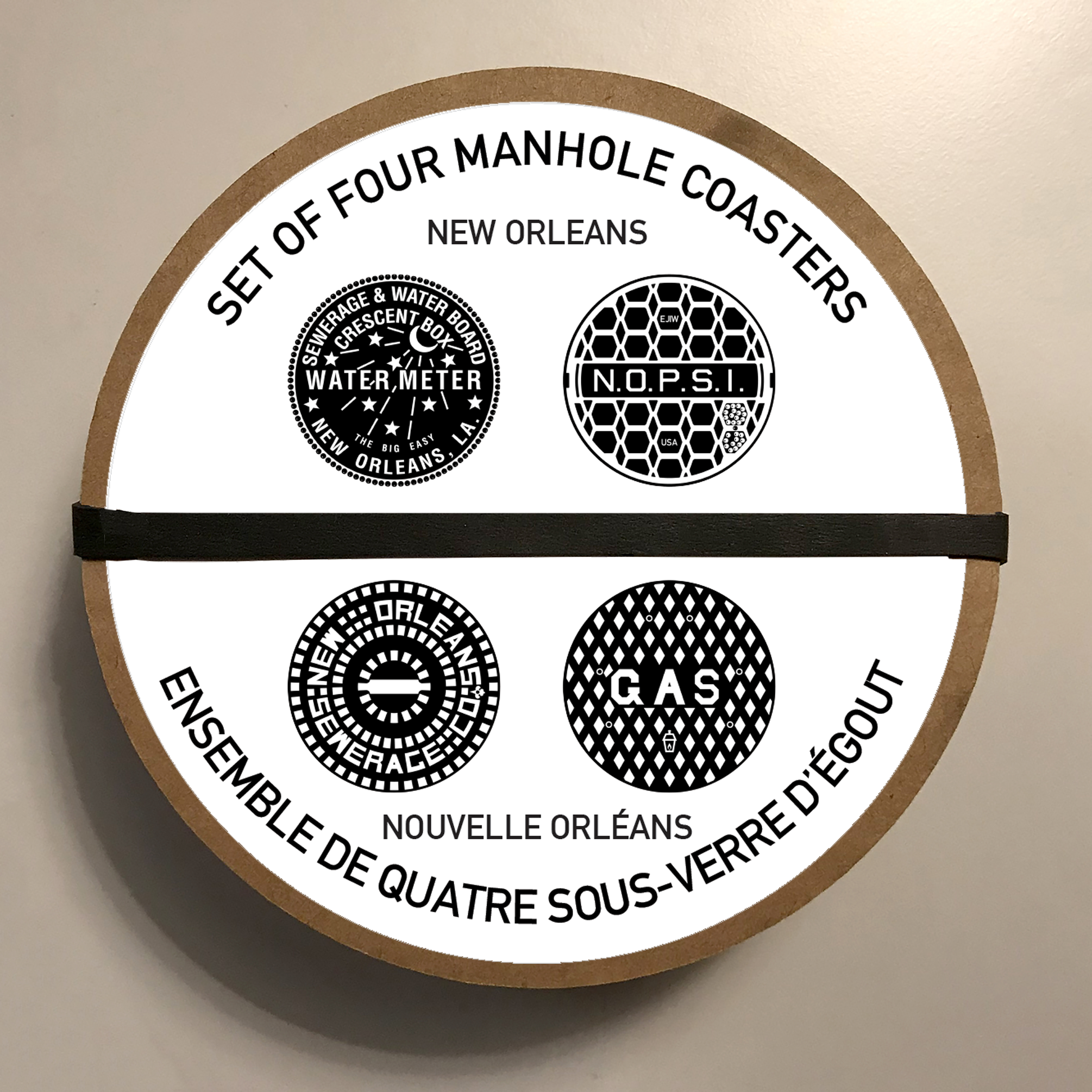 Manhole Cover Coasters: New Orleans-The Big Easy
New Orleans really should be named Phoenix for the number of times it has risen from destruction. From the war of 1812 to Louisiana's rampant racism to Hurricane Katrina and the failed work of the Army Corp of Engineers and the "heckuva" job done during the Bush administration, The Big Easy has seen it all. Yet, through this misery and the mixing of cultures, New Orleans has given more to the culture of America than most cities. The manhole covers have a charm that is rarely found in American cities beginning with its Water Meter Crescent Box and its signature moon and stars. The Sewerage cover has an extraordinary typeface and an added fleur-de-lis at the pickpoint. A diamond pattern dominates the GAS cover which has an added nod to the beautiful gas-lit lanterns prevalent throughout the French Quarter. Lastly, the New Orleans Public Service Incorporated cover has a honeycomb geometry with some Mardi Gras beads filling in a couple of cells. Want to know more about the Crescent City? See this book-Unfathomable City: A New Orleans Atlas.
"We all have three cities: the one in which we grew up, the one where we live and the one in which we wished we live."-Alan Furst
Put a functional memento of your favorite city on your table with a manhole cover in the form of a cork coaster. Each coaster replicates a real manhole from a city permanently etched into cork. Acquire these coasters and then spend two weeks visiting these marvelous cities and discover these manhole covers in person.

Each cork coaster is .25" thick and 4" in diameter with rounded edges. The engraving method has incredible detail and tactility. Fabricated from sustainable Portuguese cork and packaged from upcycled cardboard in Philadelphia, PA USA. Shipping is free with any two orders or more (trivets and/or coasters.) Mixed styles and/or types. For example: NYC Coasters and a Budapest trivet ships free. Or a Philly Phever coaster set and a Grand Tour Coaster set ships free. Or a Hamburg trivet and a Roma trivet ships free. Or two Paris trivets and a Miami trivet ships free. We could go on….
Any single item order only is $3 shipping. See the International Shipping Options.
Cork is a natural material, thus rare aberrations within the etching can occur.
As each one is handmade please allow three business days for delivery.
Listing is for the coaster set only. A custom display rack can be ordered for an additional $4. See the individual trivets too.