fully assembled coaster rack
REMOVE SLOTTED RACK PIECES FROM COASTER PACKAGE. NOTE THE ORIENTATION OF THE ELEMENTS. KEEP THE TEXT PORTIONS FACING OUTWARD WHEN ASSEMBLING.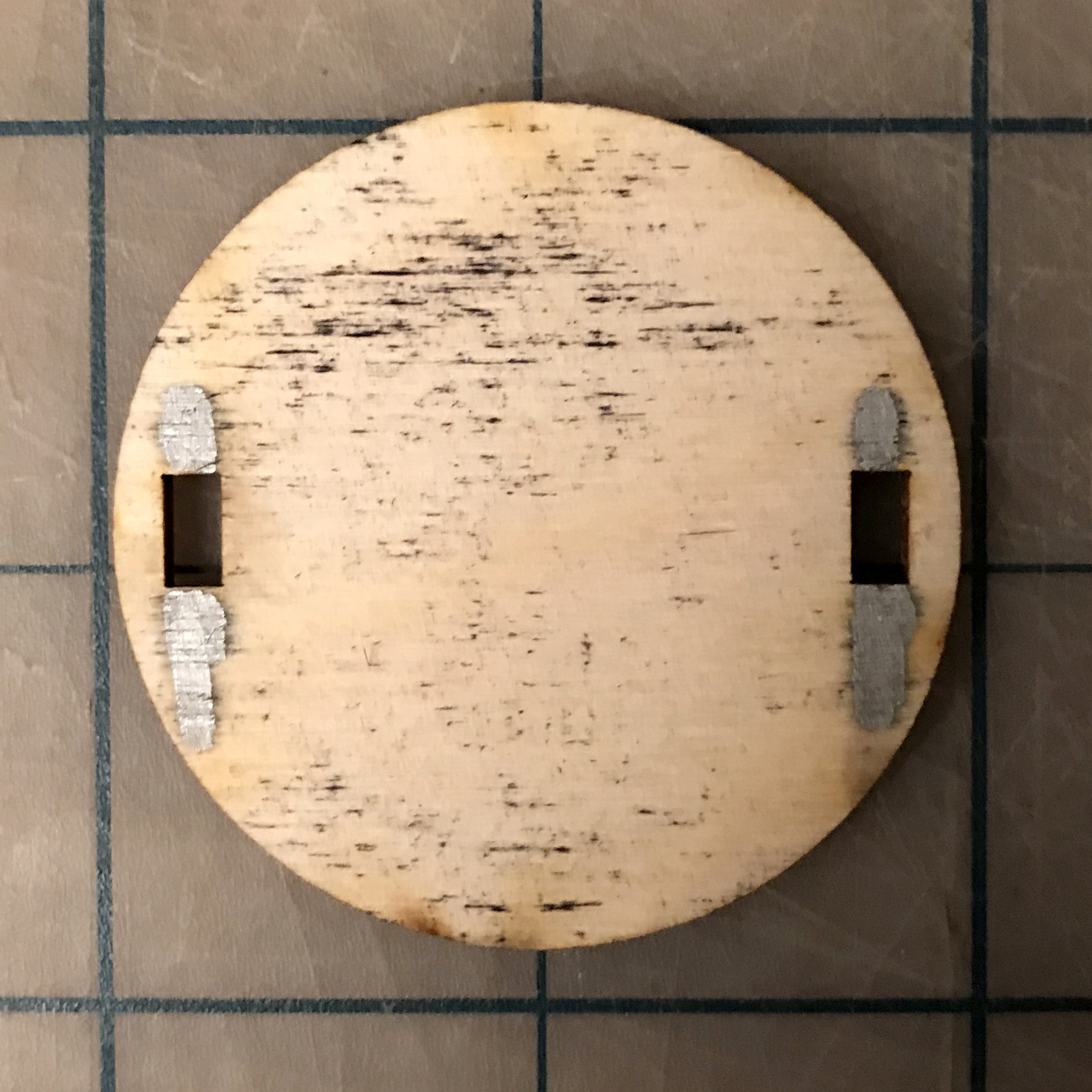 PLACE CITY-PLATE FACE DOWN ON A FLAT SURFACE. NOTE THE PLATE ORIENTATION. WHILE THIS IS A PRESSURE FIT DISPLAY RACK, A TINY DAB OF GLUE IN THE SILVER AREAS SHOWN WILL ADD STRENGTH.
FIRMLY PRESS SIDE PIECE INTO CITY PLATE NOTCH WITH TEXT FACING OUTWARD. YOU WILL HEAR THE WOOD GIVE A BIT AS IT IS A PRESSURE FIT.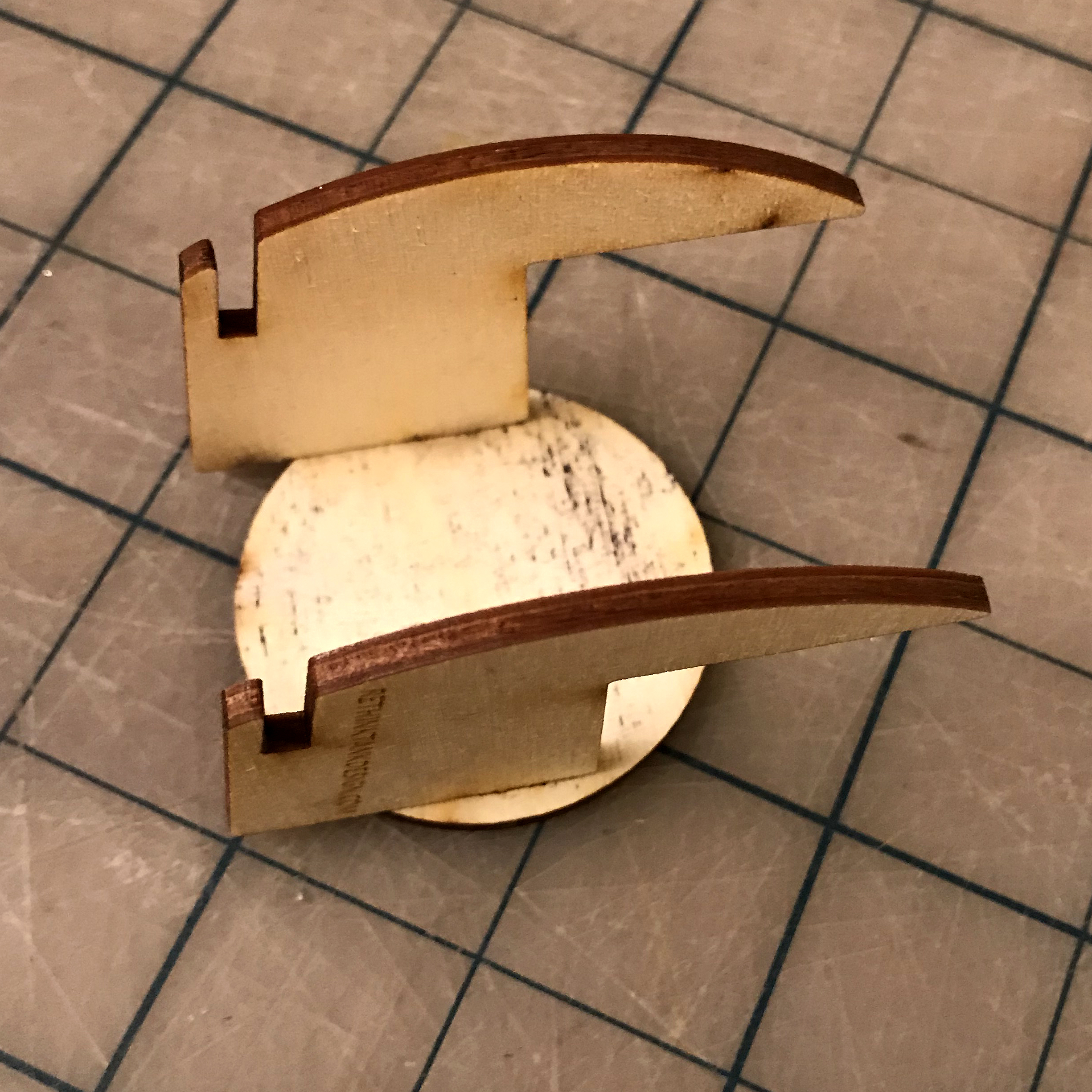 REPEAT STEP THREE FOR THE REMAINING SIDE.
CAREFULLY SLIDE THE REMAINING PIECE FACE DOWN INTO THE OPEN SLOTS ON THE SIDES. ENGAGE BOTH SLOTS SIMULTANEOUSLY FOR AN EASIER INSERTION. PRESS THE PIECE IN UNTIL IT STOPS.
ROTATE THE STAND SO THE UNITS SITS FLAT AND PLACE YOUR NEW COASTERS WITHIN WITH YOUR FAVORITE ONE UP FRONT. THE STAND CAN BE A BIT TOP HEAVY, BUT IT WORKS! DROP US A PIC AND A NOTE WHEN YOU'RE DONE TO INFO@RETHINKTANKDESIGN.COM